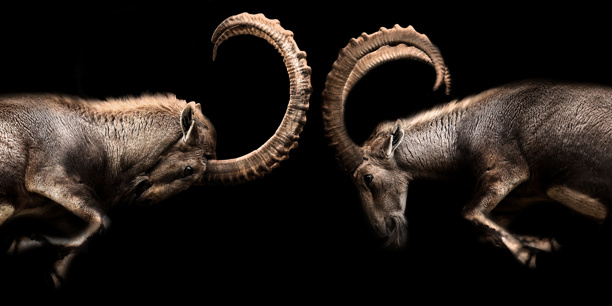 a powerful battle is about to take place.

Two rams caught in the split second their horns meet and decide which one will victor. As the darkness meet their silver and golden fur, this painting will be at the center of attention.

approximate delivery date: 14 days

Plexi Plate:
200 x 100 cm
It comes with four black bolts for mounting.